How it works
Standard Service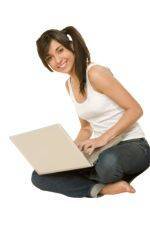 Give us a call on (02) 9439-4819 or fill in the booking form and one of our friendly staff will take down the details of what assistance you require. They will ask you a series of questions related to the equipment and the particular issue you are having with it.
They ask for the details of where the equipment needs to be picked up from and whether you require a loaner laptop.
They quote you the rate for the service.
You give us the go ahead.
One of our drivers arrives at your place (home, work, office or even a friends place) to pick up your equipment and any peripherals you may have detailing them on an itemised list. They hand you a loaner laptop if you requested one and you sign for it.
Your equipment is taken to our technical centre in Artarmon where our team of nerds will endeavor to find the solution to your problem as quickly as possible. They may contact you along the way via phone, sms, email to ask further questions related to the problem.
When the service is complete one of our staff will contact you to find out where you would like us to return your equipment.
We hand it over to one of our trusty installers who returns it to your nominated location. He gives you back your equipment ready to use, or assits you to install it if required, and he takes back the loaner laptop (if you had one).
He swipes your card (Visa, MasterCard or EFTPOS - and yes we do also accept other forms of payment), presents you with an invoice.
A few days later you receive a call from one of our nice friendly people to check that everything is running smoothly.
Remote Maintenance Plans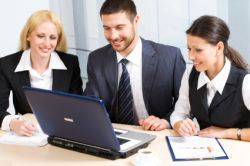 We have several plans available to help you keep your computer in tip-top shape. There are monthly plans for small businesses and home office users who require that their systems be maintained more regularly and quarterly plans for home users or businesses who do not require frequent monthly maintenance. Please contact us if you are interested in having our maintenance crew regularly maintain your machine.
We install software onto your computer that allows us to provide remote assistance via the internet for your computers. For security purposes this software will only allow us access when you give us a unique code which is regenerated after each session is finished, giving you peace of mind.
This requires that you be in front of your computer only to initiate the connection.
Our team of nerds will then begin to perform a variety of functions and tasks to help keep your computer in the best possible shape.
Payment is handled electronically or by phone.