Services
Standard Services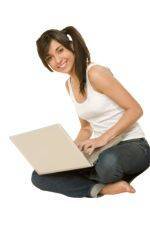 Our aim as a company is to provide you with the best service possible. We provide multiple options with regard to how you can "Get It Fixed". These are:
On site support and installation- an hourly rate with a 1.5 hour minimum.
One of our highly skilled and knowledgeable technicians will come to your home or office and solve your problem, install your equipment or provide you with whatever support you need.
Our technical centre - a flat rate quoted upfront.
We collect your equipment and take it to our service centre where we will solve your problem. Our team of technicians will assess the problem, put their heads together and implement a solution. Your equipment is then returned to you. We will come to you and pick it up, where ever you are in the Sydney metro area. It's as easy as ordering a pizza.
Phone or Skype support - an hourly rate (charged in 15 minute blocks).
One of our technicians will guide you through solving the problem over the phone (or via Skype if you are travelling or on business overseas).
Remote Support over the Internet - an hourly rate (charged in 15 minute blocks).
One of our technicians will connect to your computer and solve the problem remotely using your Internet connection.
Research - a flat rate quoted upfront.
Looking to buy some new equipment, we will source the best buy at the best price from a variety of sources locally and internationally.
Repairs - a flat rate quoted upfront.
Our technicians have years of experience in electrical and computer repair. We will pick up your equipment from you and assess the situation. We are upfront about any and all pricing and always seek your go ahead before any work is performed.
Warranty Claim Assistance - a flat rate fee quoted upfront
Getting something fixed under warranty can sometimes be troublesome as you need to send things back and forth, phone people, be at home for couriers and such. We take the hassle out of all of this. Bring your equipment to us, we will find the problem and streamline the repair process with the manufacturer. We do all the calling and the running around, we will even source your receipt from the retailer if need be.